In this day and age most of us are aware of postural compensation patterns.
I say in this day and age because 12 years ago when I just was starting out on this crazy roller coaster yoga journey, the idea of postural compensations seemed absurd to many. Not so anymore.
Yet, we still have a very vague understanding of what exactly postural compensations are, where they come from, what to do about them, and how they might be contributing to our health in general and persistent pain in particular.
In the next few weeks I intend to untangle these threads to (hopefully!) shed some more light on postural compensations and their significance (or insignificance – wink, wink…)
I want to open these new series with the words from one of the Core Restore class students – we had some WOW moments in our pre-class chat this past Saturday and I was seriously itching to share those insights with you.
Florence says: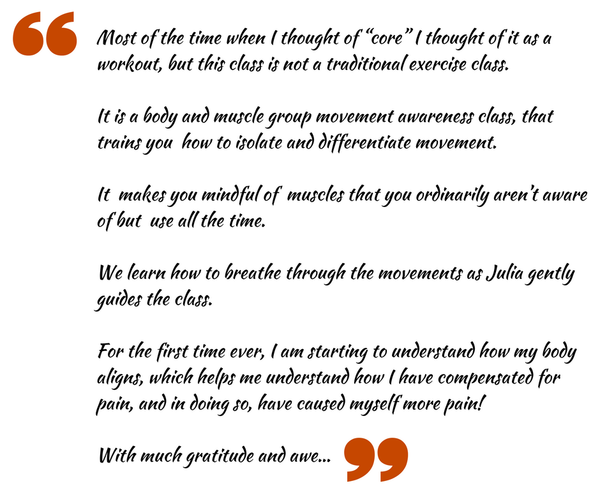 Next week – the origins story (doesn't that sound like X-men?): we'll talk about where the most common compensation patterns come from.
Hint: it is not what you think. At least by 50%!
See you on the mat!
Julia
Save